Boy Wonder takes 2nd Place
September 8, 2016
With the excitement of our UKAS accreditation and a 'fast track' calibration service*, we've haven't congratulated our Boy Wonder!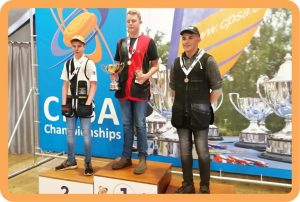 Boy Wonder…
Charlie Soanes qualified for the British Sporting Championship on 1st September. This is the UK's 2nd biggest sporting event on the shooting calendar and its a five day event. There are around 1200 shooters who come to take part spanning across all age groups and from all over the UK.
He shot a little under par during qualifiers and was pleased, although shocked, to learn he had come in 2nd in the Colts group. He had done more than enough to qualify for the Super Final on Sunday.
The Final
Charlie shot a fantastic 60 out of 75 targets at the final which placed him in 2nd. Along with a his silver podium finish, he was also offered a clay target sponsorship deal!
The way Charlie is powering through his competitions this year is giving him excellent experience. He will be moving up to the Juniors groups in the next year and will continue to drive himself forward. His skill and determination will continue to build, giving him the confidence to take on the Team GB qualifiers and therefore gain a place shooting for his country in 2017.
Take a closer look at the British Sporting Championship, click here
* more on this coming soon!