BS EN ISO 22232-1:2020 Ultrasonic Flaw Detector Calibration
December 15, 2020
ARE YOU UP TO SPEED?
TVC are pleased to announce the extension to our UKAS scope to include recalibration to the new BS EN ISO 22232-1:2020 standard for the verification of Ultrasonic Flaw Detectors.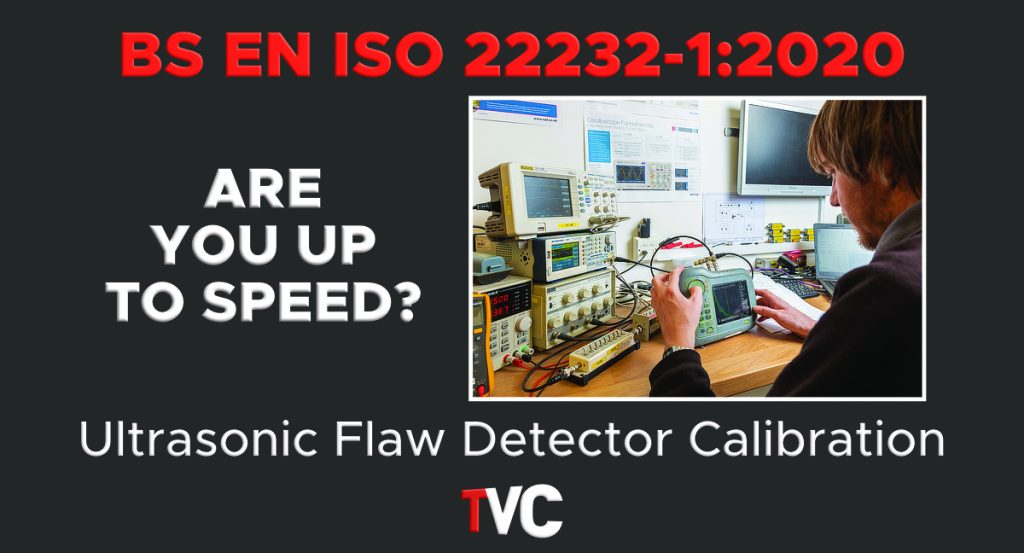 BS EN ISO 22232 supersedes BS EN ISO 12668
BS EN ISO 22232 supersedes the old BS EN ISO 12668 standard which has now been withdrawn by British Standards. TVC has been at the forefront of obtaining this new approval to provide recalibration to both traceable and UKAS requirements in order to provide the most up to date service for all our recalibration customers. The new standard better reflects the requirements of today's modern Ultrasonic Flaw Detectors giving greater confidence that your systems are performing to the most up to date requirements.
BS EN ISO 22232 UKAS and Traceable Recalibrations
TVC can provide both UKAS and traceable recalibrations to BS EN ISO 22232 either at our dedicated recalibration facility or onsite at your premises for maximum convenience. We are even holding our existing recalibration costs while this new standard is introduced.
Please contact TVC to discuss your requirements, obtain pricing and make sure you are up to speed. You can also book your equipment in for calibration directly using our calibration booking service.