Sales Distributors
TVC currently have distribution agreements for the supply of our equipment with:

Asia NDE Sdn. Bhd.
No 60, Jalan TS 6/4
Subang Industrial Park
47510 Selangor Darul Ehsan
Malaysia
Contact: Rodney Wong
Tel: +603 563 61932
Fax: +603 563 19281
Email: rodneywong@andesb.com
Web: www.andesb.com
Asia NDE Sdn. Bhd. was established in 2010 to further enhance its services and to expand its product range to create a one stop center for all non-destructive testing methods and its related field.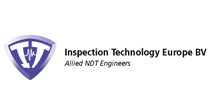 Inspection Technology Europe BV
Vogelenzangsweg 286
2114 CH Vogelenzang
The Netherlands
Contact: Frans Tollenaar
Tel: +31 235 267975
Fax: +31 235 267977
Email: info@inspection-technology.com
Web: www.inspection-technology.com
Inspection Technology Europe BV offer a wide range of products with over 30 year of experience in the area of non-destructive testing and industrial quality control and inspection.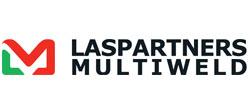 Laspartners Multiweld
Riga 3 (Vaanpark 3)
2993 LW Barendrecht
The Netherlands
Contact: Arjen Engelen
Tel: +31 180 641777
Fax: +31 180 641770
Email: info@lpmw.nl
Web: www.lpmw.nl
Since the establishment in 1993, Laspartners Multiweld has successfully developed itself as the leading technical supply company for the majority of the construction and industry within the Netherlands and Belgium.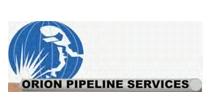 Orion Pipeline Services Pty Ltd
2 Sepia Close
Henderson
Perth
Western Australia
WA 6166
Contact: James Sandland
Tel: +61 8 9437 6277
Fax: +61 8 9437 6377
Email: jsandland@orionpipelines.com
Web: www.orionpipelines.com
Orion Pipeline Services are an Australian owned and operated company that provides specialised welding services and equipment to the pipeline industry.

Partek Laboratories
225 South Hollywood Road
Houma
La 70360
USA
Contact: Doug Donaldson
Tel: +98 5851 5310
Toll Free (US Only): 1.800.445.4619
Fax: +98 5851 5312
Email: doug_donaldson@hotmail.com
Web: www.parteklab.com
Partek Laboratories, Inc., a metallurgical testing laboratory, was founded in November 1980 and was designed specifically to fill the particular needs of the aerospace, fabrication, manufacturing, oil and petrochemical industries.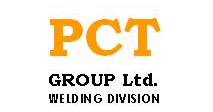 PCT Group Ltd
Building No.24
Oilfields Supply Center
Jebel Ali Free Zone
PO Box 1518
Dubai,
United Arab Emirates
Tel: + 971 4 8837585
Fax: +971 4 8836530
Contact: James Robertson
Email: james-robertson@pctme.com
Web: www.pctgroupme.com
PCT Group Ltd, manufactures and supplies specialist equipment, accessories and consumables for material handling and metal working.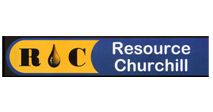 Resource Churchill
Chika's Court
No. 3 Olusheshi Olugbologan Street
Off Lekki Epe Expressway
By Chevron Toll Gate
Behind Tyse Filling Station
Lagos
Nigeria
Contact: Joe Oduah
Tel: +234 1 8504363 / + 234 1 7938176 (Mobile: 0803 703 6363)
Fax: +234 1 8504363
E-Mail: joeoduah@resourcechurchill.com
Resource Churchill core business is in the supply of equipment and spares and rendering of support services to companies in both the manufacturing and oil Industries.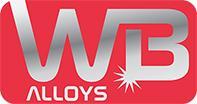 WB Alloy Welding Products Limited
37 Dalsetter Avenue
Glasgow
Lanarkshire
G15 8TE
Tel: 0141 940 4730
Fax: 0141 944 5389
Email: welding@wballoys.co.uk
Web: www.wballoys.co.uk

Welding Company België
Brandekensweg 6
Schelle
2627
Belgium
Contact: Jan Wils
Tel: +32 3 880 81 80
Fax: +32 3 880 81 99
Email: jw@weldingcompany.be
Web:  www.weldingcompany.be/nl
Global Hi-Tech Solutions LLP
Flt 2, Sree Sadan
5-9-48/58
Raghava Kalyan Estate
Yapral
Secunderabad
500087
India
Contact: Anand K
Tel: + 919 849 056717
Email: krish.anand06@googlemail.com
We are also stockists for:-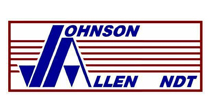 Johnson and Allen have been the market leaders in the supply of crack detection equipment and consumables for over 60 years. They have a wealth of experience in both MPI and DPI Systems.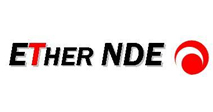 Ether NDE. Eddy current probes and equipment.


We are stockists of Chemetall MPI and DPI consumables.