Equipment Hire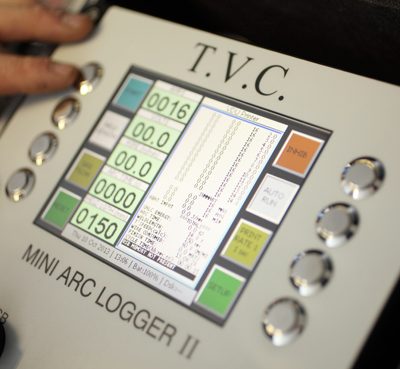 Our Equipment Hire Fleet

Equipment hire is a need for many companies. Whether for an unexpected project or to save on purchase overheads, here at TVC we hold a wide range of NDT kit available for both short and long term hire contracts for your every need. Our range includes:
Ultrasonic Flaw Detectors

*

Ultrasonic Thickness Meters
Subsea Ultrasonic Equipment
Subsea MPI Equipment
Weld Monitoring (ALXII and MAL III)
Amp Clamps
Digital Thermometers
Gas Flow Meters
Boiler Tube Inspection (Dinsearch 1.00)
Lighting Column Inspection (ColcheK)
Video Inspection Equipment
Visual Inspection Equipment
Holiday Detectors
X-Ray systems (up to 300Kv)
* Ultrasonic Flaw Detectors can be calibrated to either ISO 9001:2015 or UKAS ISO 17025:2017 accreditation to BS EN 12668-1:2010 depending on your requirements
The Advantages of Hiring
There are many advantages to hire equipment. Indeed, expensive equipment which will be subject to depreciation and you will need to store it.  With hiring, there is no storage or depreciation – when you're done, you simply return it and as long as the equipment is returned in the same condition, there are no repairs or maintenance involved.
In addition, if something goes wrong with an item, you may be outside of the warranty period and the manufacturer may not be able to do anything to rectify any faults.  If the equipment is within its cover period, you may have to go through a lengthy warranty-repair process whereas we can either walk you through any troubleshooting issues or simply swap out a faulty item. The minimisation of your on-site downtime can decrease substantially and therefore, so can your costs.
Hiring means minimal equipment is needed and provides flexibility should there be a shift in your clients' demands. Subsequently, this can be a game-changer for smaller companies as it gives them access to the latest technology without the purchase price tag.  This can, therefore, help with riding market increases and decreases.  Of course, if you are thinking of buying a piece of equipment, it can also allow you to try before you buy!
To request pricing and availability, please click here and add the equipment you need to your quote list.