FAQ: selecting wire feed probes
May 5, 2020
Selecting wire feed probes – what's the difference?
A customer asked our Calibration Department what the difference is between TVC's 2-wheel and 3-wheel wire feed probes. This is a great question!
Flexibility and accuracy
At TVC, we designed two distinct wire feed probes for our welding data logging systems to ensure our customers can have the flexibility and accuracy they need for every project.
The 2-Wheel Probe
Four interchangeable grooved Idler wheels to cover wire sizes from 0.8mm to 4.0mm diameter wires
Spring-loaded – fixed tension
Designed for quick installation onto the welding wire for short periods of wire feed measurement. Especially useful for welding audits and spot checks.
Slimmer design for use in work areas with limited space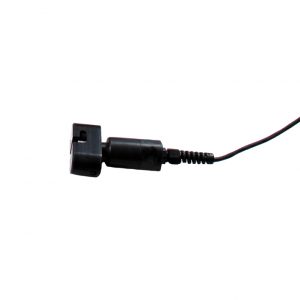 The 3-Wheel Probe
'V' grooved Idler wheels designed for use on 0.8 to 4mm diameter welding wire without the need to change wheel sizes
Manually adjustable tension
Designed for use for longer periods of wire feed monitoring. Used extensively for longer welds and pipe cladding operations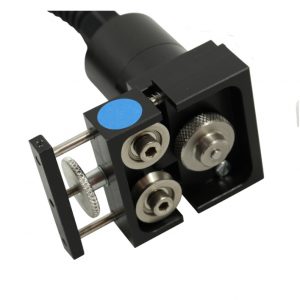 Both the 2 wheeled and 3 wheeled wire feed probes use a high precision encoder for the most accurate measurement of wire feed speed. When combined with arc time our welding data logging systems will then automatically calculate deposition rate and total wire used, allowing for wire cost calculations to be made in our weld reporting packages included as standard with all TVC welding data logging systems.
Wireless Models
TVC's ALX III Series of welding data logging systems features full wireless connectivity for both networking and connection to purpose-designed transducers and sensors, including a wireless wire feed probe.
Battery-powered, both the 2-wheel and 3-wheel transmitters wirelessly send the display and print out of wire speed and the print out of total wire consumed to the ALX III Series weld monitoring equipment no matter where welding is taking place, allowing our customers even greater flexibility than before.
Welding Wire: A Micro-history
Automatic welding was developed in 1920 by P.O. Nobel of the General Electric Company. The technique used bare electrode wire and arc voltage to regulate the feed rate. Initially, it was used to repair worn motor shafts and crane wheels and in the automotive industry to create rear axle housings.
From the 1920s onwards, various types of welding electrodes were developed into the solid-gas metal arc welding (GMAW) wire, composite GMAW (metal-cored) wire and gas-shielded flux-cored arc welding (FCAW) wire we use today.