GFM2: Analysis Edition
July 20, 2018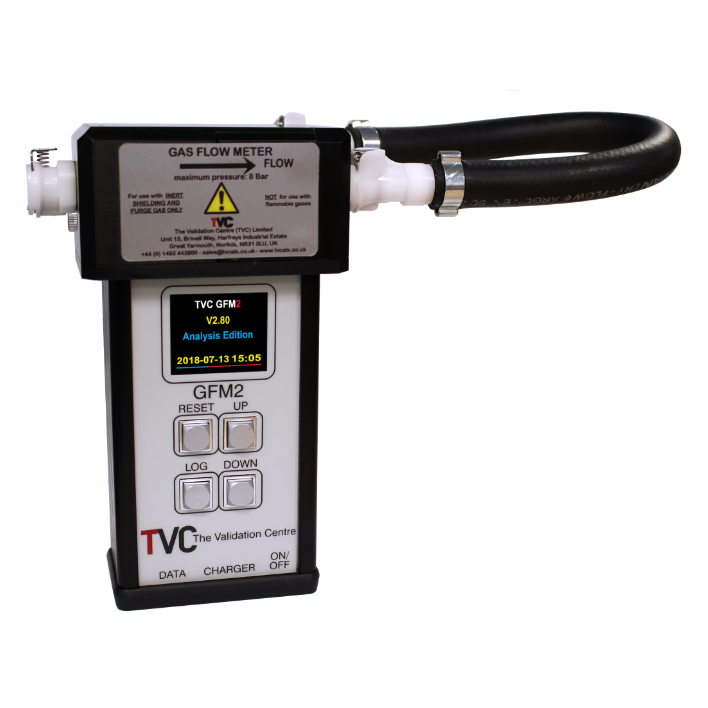 We were asked by a client if we could devise an additional feature for our GFM2 equipment. They were looking for something to record O2 and CO2 levels in sample gases.
Thus, the GFM2 Analysis Edition was created!
The gas under test is connected to the GFM2 input connector, fed through the flow meter head and subsequently routed through the Analysis pod. The flow rate is adjustable via a needle valve on the rear of the unit.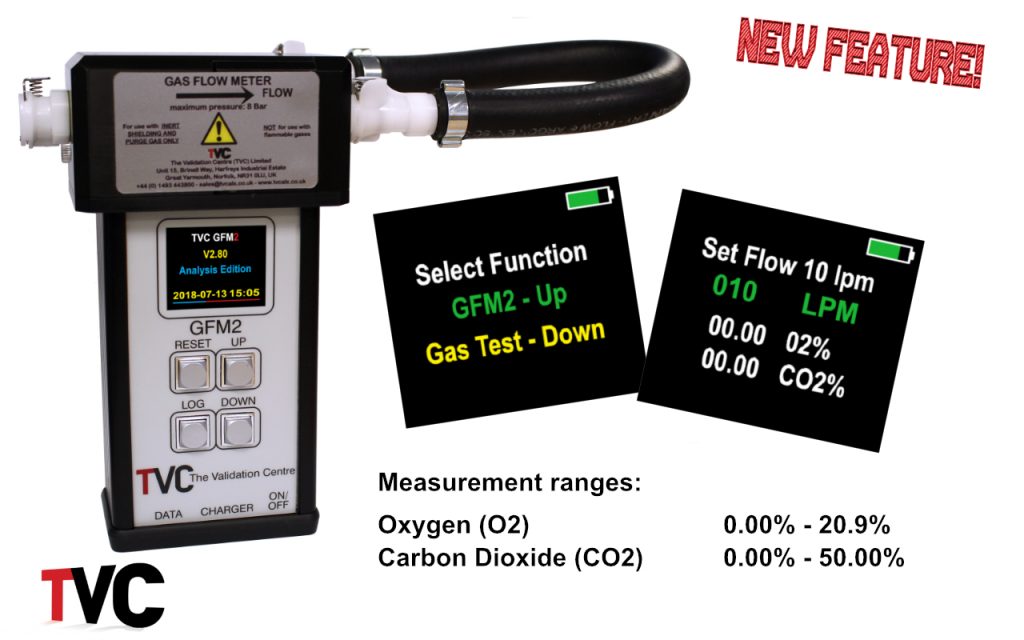 The screen switches from red to green when the flow rate is in an acceptable range and the measured gas concentrations are displayed on the screen.