MonArc2: The Resurrection of a Classic
February 23, 2016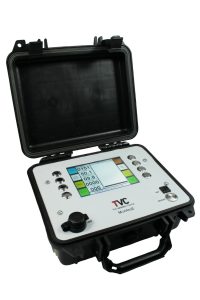 This year we're releasing a variety of new TVC equipment and we're going to start with our brand new MonArc2. Now, some of you might remember the old MonArc units from way back when and we felt they deserved a revival given their incredible durability. We've bought it bursting into the modern era packed full of software, slick colour screens and a price that you'll find seriously tempting.
With fluctuations in the industry, we understand that some of our clients may not wish to fork out for large – and generally expensive – pieces of weld monitoring kit. It can be expensive when hiring equipment however, and can create on-site downtime whilst units are shipped and set up. If you could pay out the cost of a short-hire period to own a unit, it will pay for itself in no time at all.
This was our vision with the MonArc2. A cost-effective unit that is quick to set up and doesn't require much maintenance after use. We wanted all our customers to see clear reductions in on-site down time and have highly accurate readings of welding procedures – fulfilling the needs of not just large corporations but also of smaller firms. To top it off, we wanted all of this in a unit which could literally be taken anywhere and, weighing in at less than 4kg including the accessories and rugged plastic case, we believe we have done that.
When it comes to being out in the field, the last thing you need is for your equipment to break down because it's unable to cope with adverse conditions. So whether it's hot, cold, dusty, wet or somewhere in between, you can have peace of mind knowing that all our probes and IP controls are field-proven. Not only are our components in line with quality standards, no matter how harsh your surroundings are, you will have reliability at your fingertips.
It's a bundle of power for any job you want to throw at it. Whether its's GTAW, GMAW, SMAW, SAW or FCAW, the MonArc2 can handle them all and can be used in a variety of ways from manual set-ups to fully-robotic techniques. Not only are the probes able to withstand rigorous use, they're capable of monitoring welding current up to 2000 amp and voltage up to 100 volts! When you're stuck into a job, you need instant access to your welding parameters and, as we like to make things easier for our customers here at TVC, we only fit the best 5.7 inch TFT monitors to ensure you get a clear view of them whenever you need, anything from arc energy to heat input.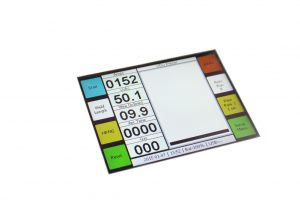 No one wants to spend their time constantly recharging equipment or being part way through an important procedure only for kit to run out of steam so we've given you around 8 hours of monitoring time in between charges of the sealed battery. If you need to provide reports for your procedures then the 4GB worth of data space on a dedicated memory stick gives you the option to export to Excel spreadsheets and create analysable reports on any PC loaded with our in-house designed and built Arclog Software.
And still there's more! What if you need to record more than the standard volts and amps? We can do that! The MonArc2 can be fitted with options to record wire speed and total wire pay off, user programmable values for gas flow to enable total gas consumption calculations and weld length, and a printer to give hard copy records of parameters at the point of welding, providing full on-site traceability.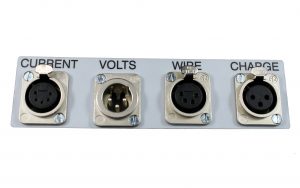 All this at just the fraction of the cost of many other systems on the market today. With a 12 month warranty and our proven track record of durable reliability, we'd like to think you can rest easy knowing that at least some of the stress can be taken out of your welding procedures.