TVC's new and improved NFM3 is available now!
May 21, 2020
At TVC we strive for excellence and that includes improving and developing our products. The NFM2 is one of TVC's best selling products because of its affordability, flexibility, and accuracy. After listening to our customers' feedback, we've made some improvements and we're pleased to announce the new NFM3 gas flow meter.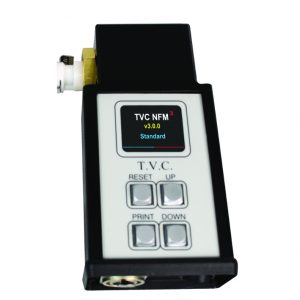 Improved battery life
Changing to a 7.2V Li-Ion battery greatly improves the battery life meaning you can monitor for longer.
'Lock' function
The new button-lock feature means no more accidental gas changes which could affect the accuracy of the readings. To access the gas menus, simply hold the button for 3 seconds to remove the lock and change the gas as needed.
Standardised casing
All gas flow meters now use the same housing. Fewer variations in parts will mean faster delivery.
To request a quote, visit the product page here.