VE Day: WWII Innovations Pt. 1
May 7, 2020
VE Day
This week, 75 years ago, the Allies formally accepted the unconditional surrender of Nazi Germany's armed forces.
As we approach the Bank Holiday here in the UK celebrating this special 75th anniversary of VE Day, we have investigated what industry technologies were discovered and/or developed during the Second World War.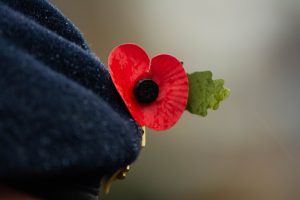 The innovations during the war years were endless for the non-destructive testing and energy industries. The drive of war led to inventions so incredible, they are still in use or have laid the foundations of the industry we know today.
Over the course of the next week, we will be considering several key innovations but for today, we are delving into the history of the oil and gas industry in Europe; a secret fuel process that apparently helped the Spitfire's win the Battle of Britain and, the spectacular Operation PLUTO.
The European Oil and Gas Industry
When we think of the oil and gas industry, we think of our modern network of pipelines, rigs and techniques. It may surprise you to know that there has been an industry in Europe since the 1600s! From the iron age until the mid-1800s, however, oil was collected manually from only a handful of places including mine workings.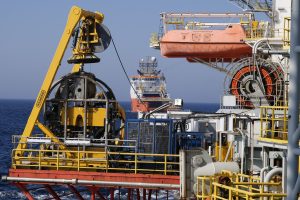 Shale oil began to be distilled on a commercial scale after new production and refining methods were developed but, eventually, could not satisfy demand. First commercial oil wells were manually dug in Europe: Poland in 1853, Romania in 1857, Germany in 1859 and Italy in 1860, but from the early 1860s, mechanical cable drilling rigs began to be introduced.
Britain develops domestic oil fields
Britain developed secret oil fields in the East Midlands in response to oil resources being attacked during WWII. This was not without its problems:
lack of skilled labour
lack of steel
restricted lighting available due to the strict black-out hours
a shortage of roadbuilding equipment to create access roads (many drilling rigs were not suitable due to access issues)
With only two months' supply of oil left by 1942 and much of the overseas supplies disrupted by enemy attack, Britain turned to the USA for help. Equipment and crews were shipped in utmost secrecy from America to Britain. It worked. A total of 250 successful production wells were dug, with set-up taking just seven days. Altogether, these wells produced 2.25MMbbl of oil.
Germany's synthetic fuel
Germany's rigs and gathering techniques were not only outdated but the production wells were few and far between. This distinct lack of resources motivated them to research synthetic fuels to sustain their war effort. As well as this being expensive, the fuel produced was low octane. Once refined, the oil collected in Britain performed well in the engines used in most of the RAF's fighters and bomber planes, thus giving Britain an advantage over the synthetic versions produced in Germany.
After mounting attacks on the main oil resource for the enemy, the Ploieşti oil fields in Romania between 1943 and 1944, the Allies rendered the refineries inoperable, significantly impacted German military operations.
For more on this fascinating subject, the full publication was written by Jonathan Craig, Francesco Gerali, Fiona MacAulay and Rasoul Sorkhabi for the Geological Society, London in June 2018 can be found here.
Secret Spitfire fuel?
As mentioned above, the domestic fuel in Britain went through a refining process which made it particularly suited to many RAF planes. Interestingly, in 2009, the Royal Society of Chemistry (RSC) reported on a paper by American scientific writer, Tim Palucka on this very subject. Originally written for the journal Invention and Technology, Palucka claimed that the Spitfire and Hurricane fighter planes were given an advantage over the enemy by utilising a chemical breakthrough in high-octane fuel by Eugene Houdry. The paper states that the super fuel tremendously improved the performance of the planes and was supplied to the RAF just before the Battle of Britain.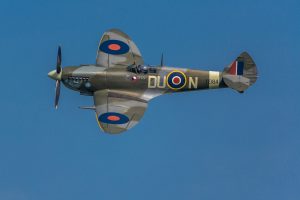 Palucka appears to have based this claim on a 1943 book, 'The Amazing Petroleum Industry', in which V A Kalichevsky of the Socony-Vacuum Oil Company wrote of the advantages the high-octane fuel gave Britain.
"It is an established fact that a difference of only 13 points in octane number made possible the defeat of the Luftwaffe by the RAF in the fall of 1940. This difference, slight as it seems, is sufficient to give a plane the vital edge in altitude, rate of climb and manoeuvrability that spells the difference between defeat and victory." – V A Kalichevsky
RSC invites experts and the public to challenge claims
This was the first time ever this story had surfaced, and the RSC invited experts and the public to challenge these claims. If the claims were upheld, they would ensure the contribution of chemists towards the historic battles would be noted by aviation and military historians. There is no doubt historically that Eugene Houdry's process, created in partnership with Socony-Vacuum Oil Company and Sun Oil, known as 'cracking', unveiled in 1938, produced high-octane fuels. From the section on oil and gas in Europe, we also know that a refining process used on domestic British oil did indeed perform well in RAF planes. The direct relationship to this being supplied to Britain by the American oil companies in time for the Battle of Britain and whether the oil in Britain was refined by Houdry's new 'cracking' process to give an edge over the Luftwaffe, however, appears to be the point of contention.
At the time of writing, we have found no such mention of Houdry's WWII super fuel outside of the 2009 RSC press release and associated media articles at that time. This would indicate that Palucka's claims have not been verified and the challenge remains. If any of our readers can shed any light on this, please do let us know!
Operation PLUTO
Although officially Operation PLUTO stood for Pipe Line Underwater Transportation of Oil, over the years, whether correctly or not, it has also become known as Pipe Line Under the Ocean.
Designed and developed by British engineers, oil companies and the Armed Forces, the principle idea for Operation PLUTO came from Arthur Hartley, the chief engineer with the Anglo-Iranian Oil Company. His solution – adapting submarine telephone lines and laying a network of pipelines across the English Channel.
With the Allied invasion of Normandy, France looming in 1944, the need for reliable fuel supply for advancing troops would be crucial to the amphibious landing. Oil tankers were needed for military operations in the Pacific Ocean where it would be impossible to lay pipelines. Tankers are easy targets for enemies and can also be delayed, or worse, by the weather. Ship-to-shore pipelines can cause obstructions to troops and equipment, which was something to be avoided for a landing planned on the shoreline of France.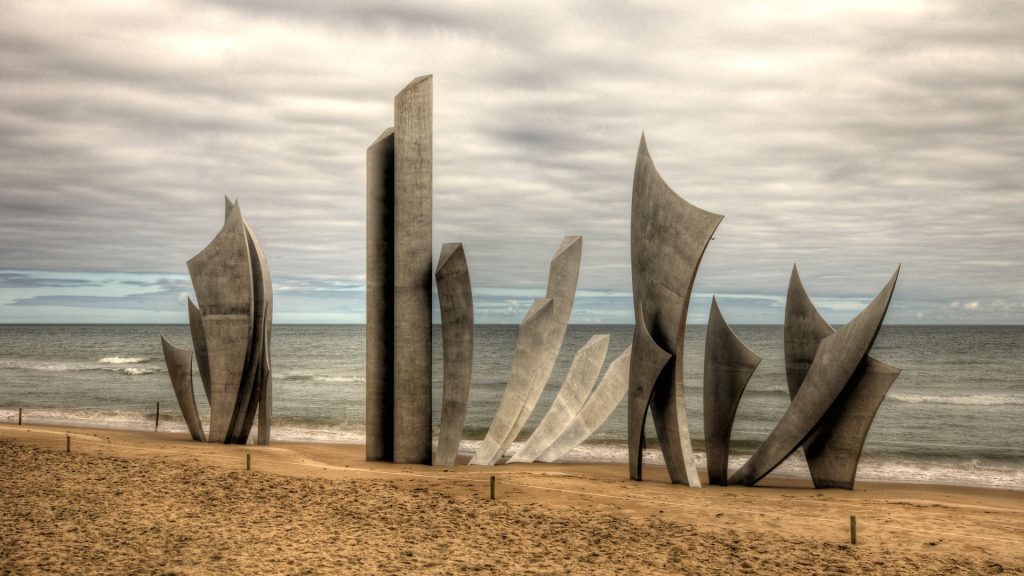 Operation Overlord
The invasion plans, known as Operation Overlord, consisted of many novel concepts created to cause diversions and confusion to the enemy. There were artificial harbours and a 'ghost' army complete with radio traffic, a commanding officer, and inflated equipment such as tanks and planes. PLUTO, a network of 21 pipelines under the English Channel was as innovative as it was complex.
The flexible, multi-layered HAIS pipe was developed first but the amount of lead required made it hugely expensive. Lead was also better utilised in other areas of the war effort.
A second, the HAMEL steel pipe, was created. Rigid and inflexible, testing found that it was performed best using the flexible HAIS end sections.
Prototypes of the 2-inch diameter pipes were tested in May 1942. Trial cable was laid across the Firth of Clyde by 'Iris', the Post Office cable ship. The trials were successful, and PLUTO gained its place in the D-Day invasion plans.
Manufacturing the pipes
Even during manufacturing, the internal pressure always had to be maintained to prevent the pipes distorting or collapsing. The final specification of the HAIS pipeline was quite special:
flexible with an inner lead pipe
two layers of paper tape
one layer of bitumen cotton tape
four layers of mild steel tape
jute bedding
steel armour wires
another layer of jute
Differing in its manufacturing process, the HAMEL pipes required machines to be designed to manufacture, cut, and weld the steel pipes under strict quality control.
There were also manufacturing developments in relation to the joining couplings for the sections of pipe. They must be lead-free, and the process needed to be straightforward, fast, without the need for complex equipment or skilled labour. Sample joints were designed, manufactured, tested, refined, tweaked, manufactured, and refined again until this was achieved.
Both pipelines had to be laid in a single, continuous, and relatively quick procedure:
The HAIS system involved the coiled flexible pipe to be fed out as the vessel crossed the Channel.
The HAMEL pipes, being rigid, required coiling around special drums to ensure it was not bent at an incorrect radius.
Newly designed haul-off drums, known as CONUNdrums, were towed behind the vessel and fed out of the drum as it rolled.
Merchant ships were converted for this purpose – large steel tank cylinders and specialist-designed haulage equipment were designed as well as for handling and laying the pipe.
"Special machinery was designed, built and installed to perform all manufacturing operations simultaneously. Armouring and covering machines…applied all the many separate layers of protective coverings in a single continuous operation, thus producing the pipeline in the required lengths and at high speed. A specially designed superstructure…carried the pipe to large outdoor platforms where it was coiled preparatory to loading into especially converted cargo ships alongside the plant docks…In order to prevent the coiled pipe from being crushed by its own weight, it was kept filled with water at all times." – Richard Glass Cleland
Full-scale trials
In October 1942, a 30-mile-long test cable was loaded onto HMS Holdfast for a full-scale trial. Shortly after Christmas in 1942, the cable was laid across the Bristol Channel. This successful field trial meant that the pipes were extended to 3-inch diameter and two more ships were fitted with haulage and laying equipment, albeit after slight alterations to pipe handling equipment.
Eventually, after a damaged line caused by an anchor, three pipelines failing before becoming operational, and around three months late, in September 1943, one of PLUTO's lines came into operation.
The pump stations, located on the English coast, were concealed in day-to-day buildings such as cottages, gravel pits or garages. Some buildings are still in existence such as Brown's Ice Cream at Sandown on the Isle of Wight.
Although initially, the performance was low, carrying barely 25,000 litres a day between June and October 1944, by March 1945, 3,000 tonnes per day were being delivered.
Operation PLUTO was, quite simply, a considerable feat of military engineering.
"Operation PLUTO is a wholly British achievement and a piece of amphibious engineering skills of which we may be proud." – Winston Churchill