Through its collaboration with research institutes and universities, TVC is helping to shape the welding and non-destructive testing (NDT) industries of tomorrow. Whether it's providing equipment and support for research projects or having students tour our facilities, we like to give back.
In addition to supporting and supplying equipment for research projects, we also like to open our facilities to students.
We also have a dedicated research and development department so we are able to offer our clients tailored, one-off solutions.
Nuclear Advanced Manufacturing Centre
TVC is a member of the Nuclear Advanced Manufacturing Research Centre (NAMRC) and we offer support and equipment including a number of our ALX welding data logger systems.
The Nuclear AMRC is backed by industry leaders and government, and owned by the University of Sheffield and help UK companies win work across the nuclear sector and in other high-value manufacturing industries.
Open to all UK manufacturers, NAMRC's engineers and sector specialists work with companies to develop innovative techniques and optimised processes for large-scale high-precision manufacturing.
They also provide a range of supply chain development support to help manufacturers enter the nuclear market and compete worldwide.
Part of the High Value Manufacturing Catapult, an alliance of seven leading manufacturing research centres backed by Innovate UK, allows them to tap into a national network of manufacturing research excellence.
The Lasinstituut is one of the largest welding training centres in the Netherlands. They offer welding courses, certifications and framework courses at all levels as well as specialised tailor-made training.
A number of TVC's ALX welding data logger systems have been supplied to the Lasinstituut.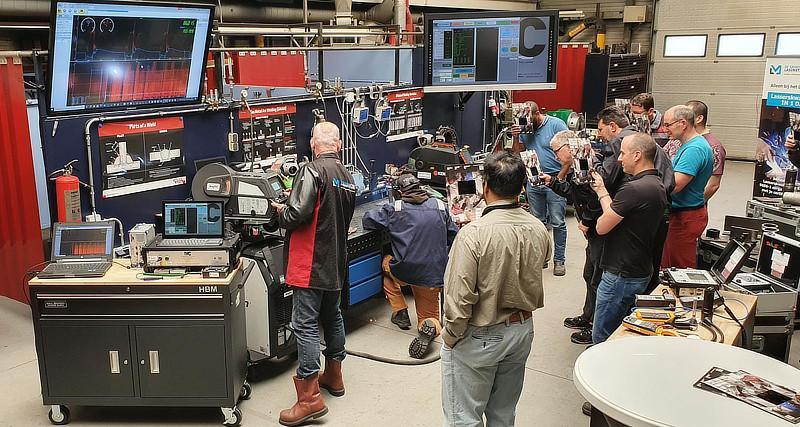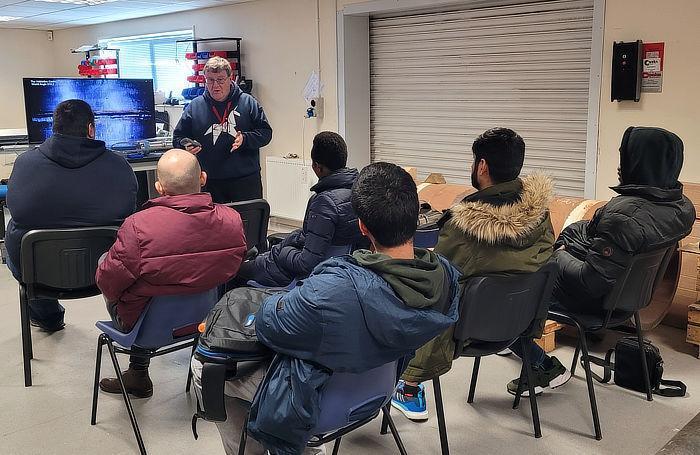 TVC regularly welcomes Dr Graeme Barritte and MSc students from Cranfield University. Their visit includes a tour of our facility and talks from our staff on topics including calibration, non-destructive testing, and pipeline welding. TVC believes it is vital for both students and our industry for students to gain an understanding of how our industry functions, the challenges we face, and the solutions we innovate.
To arrange a visit for your students, contact us.
Supporting Educational Institutes
TVC regularly donates magnetic particle inspection (MPI) and dye penetrant inspection (DPI) consumables to educational institutes. We help support our local Welding Academy at the Great Yarmouth Campus of East Coast College and also Gower College Swansea to assist students in the practical side of their studies. It is invaluable for students to have hands-on, real world experience and set up and report on test pieces as they would in the field.
If you think we may be able to help your educational institute with consumables, contact us to see what we have available.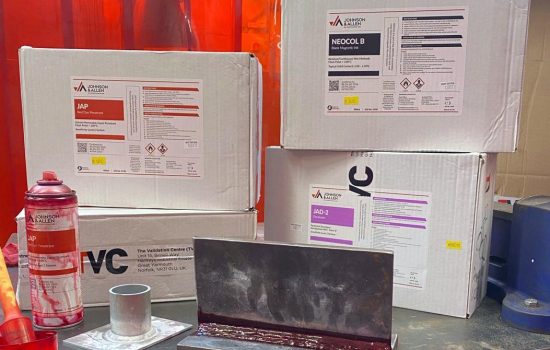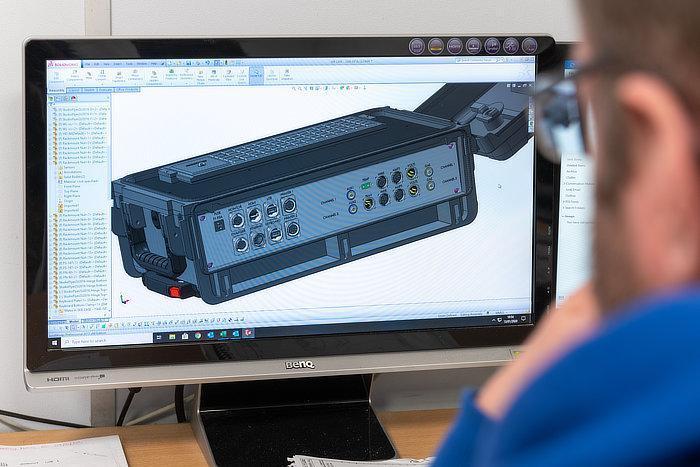 In-House Research, Design, and Development
We have developed innovative solutions for a wide range of clients over the past three decades, including: